---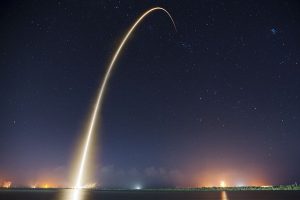 SpaceX has just completed its 20th resupply mission to the International Space Station (ISS) involving its signature Dragon capsule. On March 6, the private aerospace company launched the first-generation Dragon capsule from Cape Canaveral, Florida. This marked the 20th, as well as final, resupply mission for the first-generation Dragon capsule. SpaceX now plans to invest its time and resources towards the development of the second-generation Dragon capsule.
The Dragon capsule, of course, is a reusable supply container developed by SpaceX. It's launched using the company's Falcon 9 rocket. In December 2010, the Dragon capsule had its maiden voyage. SpaceX secured a contract to deliver supplies to the ISS on behalf of NASA over a decade ago. Since then, SpaceX has relied on the Dragon capsule to send supplies to the ISS on behalf of NASA as well as other space agencies.
During its latest resupply mission, the Dragon capsule brought food, water and other necessities to astronauts about the ISS. Additionally, though, it carried some experimental items. According to TechCrunch, the Dragon capsule's latest resupply mission brought products from Adidas, as well as Delta, to the ISS. Adidas wants to see how the low-gravity environment of space affects its ability to manufacture in midsoles, whereas Delta is interested in learning more about the formation of water droplets in space.
The Dragon capsule may look small in photos and videos, but it's able to carry a substantial amount of weight. Reports show that the Capsule has a maximum payload capacity of 13,000 pounds. What's even more impressive, perhaps, is that that supplies carried by the Dragon capsule can either be pressurized, non-pressurized or a combination thereof. As a result, the Dragon capsule has become one of the leading solutions for resupply missions to the ISS.
While SpaceX has currently been using the Dragon capsule for resupply missions, it's hoping to use the Dragon capsule for manned missions in the near future. Recently, Axiom Space said it was partnering with SpaceX to help transport passengers to and from the ISS over the course of 10 days. The mission wouldn't consist of transporting astronauts, however. Instead, Axiom Space is trying to push space tourism by selling the trips to consumers.
So, when will SpaceX finalize the second generation of its Dragon capsule? While the company's schedule could change, SpaceX says it's planning to begin new resupply missions with the second-generation Dragon capsule by October of this year.