---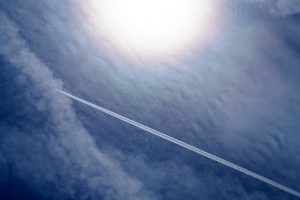 Boeing may have a competitor, as a new Russian jet has successfully completed its maiden test flight.
While some industry analysts are skeptical of whether or not the new Russian MC-21 really poses a threat to Boeing, it's still drawing some concerns. Earlier this month, Russian pilots completed the test flight of the new MC-21, signaling newfound hope that the country can regain its footing in the aviation industry and possibly challenge its Western counterpart Boeing.
Also known as the MS-21, the MC-21 is a medium-sized jet that's capable of carrying up to 211 passengers. It's designed primarily for travel and is expected to challenge Boeing's current 737, as well as the Airbus A320. Russia has expressed interest in becoming more independent — and the development of its new MC-21 is a major step towards this independence.
When discussing the new MC-21, the company said it offers an unmatched level of comfort for passengers, thanks in part to the MC-21's massive fuselage for its respective class. Additionally, the MC-21 features oversized windows, giving passengers a breathtaking view of the skyline during their travel.
The Sukhoi Superjet aircraft — a short-range aircraft — was first launched into service more than half a decade ago. Due to numerous technical issues, however, Sukhoi was forced to ground the aircraft. Well, it appears that Russia has since changed its course, as the MS-21 finished its first successful test flight, giving the country hope that it can regain its independence while competing with major players like Boeing and Airbus in the aviation industry.
Boeing and Airbus have largely dominated the aviation industry, offering their planes to countries outside of the U.S., including Russia. Perhaps the new MC-21, however, will provide a challenge for these companies as they seek to maintain their dominance in the industry.
According to one of the test pilots, the maiden flight of the MS-21 was a complete success, as no warnings or problems occurred.
"The flight mission has been completed. The flight was fine, there were no observations which will prevent further testing," said  test pilot Oleg Kononenko was quoted as saying.
So, what's next for the Russian MC-21? Reports indicate that it has already been signed into contract with several carriers, some of which include Aeroflot and Kyrgyzstan Air Company.