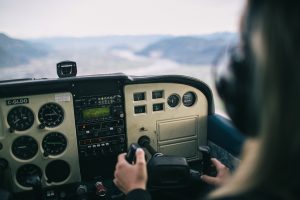 The U.S. Federal Aviation Administration (FAA) has issued a warning to pilots regarding the use of special instruments in a new Information for Operators (InFO).
According to the CIA, there are more than 15,000 airports in the United States, roughly 5,100 of which have a paved runway. To put those numbers into perspective, there are only about 44,000 airports in the world. With the United States accounting for nearly one-third of them, it's the leading country in terms of accessible airports.
However, the risk of an accident happening is often higher at these small airports, partly because some pilots improperly use special instruments. According to the FAA, special instrument procedures are intended only for certain circumstances. As such, the use of special instruments requires specific authorization from the FAA Flight Standard Service.
In its InFO, the FAA explained that pilots and flightcrews must not request or accept an ATC clearance for a special instrument procedure without receiving authorization from the FAA. Failure to comply with this rule creates a hazard that can increase the risk of an accident.
"Flightcrews must not request nor accept an Air Traffic Control (ATC) clearance for a Special Instrument Procedure without specific FAA-Flight Standards authorization. These actions introduce a potential adverse safety impact as operators may not have special training and required equipage to safely operate utilizing Special Instrument Procedures," explained the FAA.
Basically, special instruments are designed to help pilots navigate when the weather and subsequent visibility is bad. Rain, snow and even clouds can restrict the pilot's visibility. Assuming the plane is equipped with such instruments, however, the pilot can use them for guidance. With that said, the FAA has warned that special instrument procedures are designed for special conditions, equipment and training.
Depending on the airport, use of special instruments may require certification. New Hampshire's Labanon Municipal Airport, for instance, requires pilots to receive certification before using special instruments.
The bottom line is that pilots need to be aware of the rules regarding the use of special instruments. There's no way to tell what exactly Mother Nature is going to throw your way. And when the weather turns south, pilots should consider using special instruments for guidance. However, the FAA has certain rules that pilots must follow when using these instruments. Check out the FAA's notice by clicking the link below.
You can learn more about the FAA's new warning by clicking here.