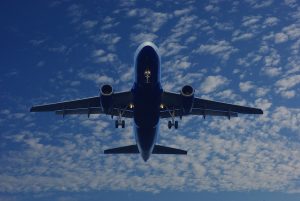 Airbus has just secured an order for 300 A320neo jets from the Indian commercial airline IndiGo. Towards the end of October, the aerospace manufacturing giant announced the deal in a statement to the press. According to Airbus, the budget-friendly carrier will purchase 300 new A320neo jets, thereby greatly increasing the size of its operational fleet.
The A320neo, of course, is a family of narrow-body jets designed and manufactured by the European aerospace company Airbus. It was launched towards the end of 2010, with Lufthansa being the first airline to include the A320neo in its fleet back in 2016. Several factors play a role in the A320neo's fuel-efficient properties. For starters, the A320neo uses newer and more fuel-efficient engines. Secondly, Airbus opted for new winglets on the A320neo, which are said to improve the jet's efficiency by 4% to 5%.
Airbus touts the A320 as being one of the most fuel-efficient families of narrow-boy jets on the market. When compared to the A320ceo family, A320neo jets are approximately 15% to 20% more fuel efficient.
When speaking about the deal, Airbus's Guillaume Faury explained that IndiGo was one of the first airlines that purchased the A320neo, and this latest deal reinforces IndiGo's commitment to building its fleet around the popular narrow-body jet.
"We are delighted that IndiGo, one of our early launch customers for the A320neo, continues to build its future with Airbus, making Indigo the world's biggest customer for the A320neo Family," said Airbus Chief Executive Officer Guillaume Faury when announcing the new order.
Considering that the A320neo jets cost an average of $101 million to $130 million, this latest deal is worth over $30 billion for Airbus. Of course, that's based on the per-unit price. Neither Airbus nor IndiGo disclosed the financial details of the order. However, it's not uncommon for aerospace manufacturing companies to offer discounts on bulk orders. And with IndiGo ordering 300 units, it likely received some type of discount or financial incentive.
Assuming IndiGo follows through with the order, it will become the largest buyer of A320neo jets. Other commercial airlines have purchase Airbus's "new engine option" jets, but none have purchased 300 units. As a result, IndiGo will become the commercial airline with the largest fleet of A320neo jets, boasting approximately 730 of the narrow-body jets in its operational fleet.
Of course, Airbus has experienced great success with its A320neo family. Since introducing the jets in 2016 with Lufthansa, the aerospace manufacturing giant has received over 6,600 orders for the narrow-body jets. Of those 6,600 jets, Airbus has manufactured and delivered nearly 1,000 units.