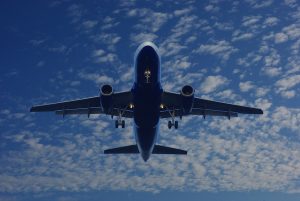 Boeing has held the title of being the world's biggest planemaker for nearly a decade. Founded July 15, 1916, the Chicago-based aerospace manufacturer is currently ranked 24 on the Fortune 500 list. Last year alone, Boeing generated over $101 billion. With safety concerns surrounding the company's 737 Max jets, however, it appears that more airlines are now choosing Airbus. In fact, market experts believe Airbus will soon surpass Boeing to become the world's biggest planemaker.
For the first half of 2019, Boeing reported 239 deliveries. While that number sounds decent, it's a substantial decline from the previous year. In the first half of 2018, Boeing delivered 378 airplanes. Therefore, the Chicago-based aerospace manufacturer's deliveries have dropped by more than one-third since the previous year.
Conversely, Airbus reported 389 deliveries for the first half of 2019 — about one-quarter more deliveries than Airbus reported for the first half of 2018. One of the main factors driving Airbus's newfound success has been the company's focus on the A320neo. Short for "new engine option," the A320neo family was originally launched on Dec. 1, 2010, with the first jet taking off on Sept. 25, 2014. Featuring new engine options like the CFM International LEAP-1A or the Pratt & Whitney PW1000G, A320newo jets are said to be 15% more fuel efficient similar narrow-body, twin-engine jets, making them an attractive choice for airlines.
Even if Airbus becomes the world's biggest planemaker, Boeing is still working around the clock to pump out 737 Max jets. One report suggests that Boeing will produce roughly 400 737 Max jets by the end of the year. Granted, the 737 Max is currently grounded, but Boeing hopes to get it back in the air in the near future. And once the 737 Max is active again, Boeing will be able to sell its surplus units.
Of course, Boeing — like most Fortune 500 companies — has experienced its fair share of ups and downs. It's unlikely that Boeing's recent woes will affect the company's long-term stability. Rather, this is just another blip on the radar that Boeing will eventually overcome.
Aviation analysts, for example, say that global demand for air travel is increasing at a rapid rate, which could prove beneficial for both Boeing and Airbus. According to Statista, over 4.5 billion people will fly via a commercial airliner by the end of the year. In the years to follow, the number of people who fly will likely grow even higher. And with the increasing demand for air travel, airlines will continue to seek new jets with which to upgrade their fleet from both Boeing and Airbus.