---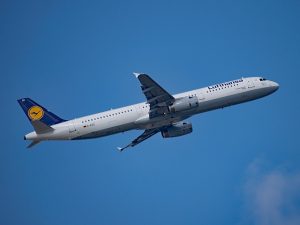 As one of the world's largest aerospace manufacturing companies, Airbus is constantly developing new commercial airliners. One of its latest airliners is the A321neo. An acronym for "new engine option," the A321neo is a variant of the A320 family. It's a narrow-body airliner with several upgrades that make it stand out from its counterparts in the A320 family. What is the A321neo exactly?
Overview of the A321neo
The A321neo is a narrow-body airliner developed by Airbus. It was introduced with Lufthansa in 2016. Since then, Airbus has built and delivered over 1,800 units of the A321neo. Airbus launched the A321neo program as an alternative to the Boeing 737 MAX. The 737 MAX, of course, is also a narrow-body airliner. Prior to launching the A321neo program, the 737 MAX was the primary narrow-body airliner used by commercial airlines. The A321neo, however, has since surpassed the 737 MAX in terms of popularity. Reports show that it accounts for 60% of the market.
New Engine Option
Airbus designed the A321neo based on some of its previous narrow-body airliners, including the A320 and A321. The main difference, of course, is that the A321neo features a different type of engine. For the A321neo, Airbus decided to use the Pratt & Whitney PW1000G  and CFM LEAP-1A engines.
These alternative engines are considered more efficient than those used in Airbus's earlier narrow-body airliners. When compared to the A320ceo' engine, in fact, the Pratt & Whitney PW1000G  and CFM LEAP-1A engines are reportedly up to 20% more efficient. This allows the A321neo to fly longer distances while consuming less fuel, making it an attractive choice for commercial airliners. With these new options, the A321neo offers a superior level of efficiency that's not found in many other narrow-body airliners of its size.
Sharklets
In addition to the new engines, the A321neo is equipped with sharklets. Sharklets, of course, are curved wingtips. The wings on the A321 aren't completely flat and straight. Rather, they are curved upwards at the end. These sharklets are designed to make the A321neo more aerodynamic while simultaneously increasing its efficiency.  The Boeing 737-800 features a similar style of curved winglets.
A321neo Variants
It's important to note that Airbus has developed several variants of the A321neo. There's the A319neo, for instance. The A319neo is a shorter version of the A321neo that's capable of supporting 160 passengers and has a range of up to 3,750 nautical miles. There's also the A320neo. Originally released in 2014, the A320neo is a standard narrow-body airliner that's available in the aforementioned engine options.