---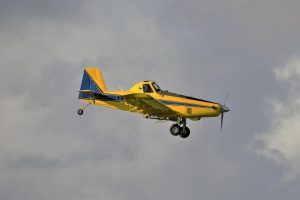 Airplanes aren't immune to damage. When flying at speeds of 400 to 600 mph, they are exposed to significant stress. Over time, this can weaken or even crack parts of their airframe. Speed tape is available, however, to perform on-the-spot repairs for minor damage.
What Is Speed Tape?
Speed tape is a type of heavy-duty, self-adhesive tape. It's designed for temporary and minor repairs involving high-speed applications.
Some people assume that speed tape is the same as duct tape. While they have a similar appearance, they are two different types of tape. Speed tape is typically thicker than duct tape. It also has a stronger adhesive, which helps it stay on airplanes during flight.
Speed tape is heat resistant. It can withstand heat without failing or degrading. There are different varieties of speed tape. Most of them, though, are made of aluminum. Aluminum is a heat-resistant metal, and aluminum-based speed tape shares these same heat-resistant properties.
In addition to being heat resistant, speed tape is typically resistant to water, solvents and other chemicals. There are different types of speed tape. Nonetheless, most of them are resistant to these elements. Even when exposed to water, solvents or other chemicals, speed tape will remain in place. It won't fail, nor will it fall off the surface on which it's applied.
Common Uses for Speed Tape
Minor airframe cracks can often be fixed with speed tape. As long as the crack doesn't pose a risk to the airplane's structural integrity, speed tape may offer a solution. Applying a piece of speed tape over the crack will cover it so that it doesn't enlarge.
While it's typically used on airplanes, speed tape is oftentimes used on automobiles as well. Racecars, for instance, can be repaired with speed tape. If there's a minor crack on a racecar, the pit crew may repair it with a piece of speed tape. Speed tape is designed for high-speed applications, which can include airplanes and automobiles.
Keep in mind that speed tape is only designed for minor and temporary repairs. It will stay on airplanes — along with automobiles — even at high speeds. After all, that's why it's known as "speed tape." But speed tape is still only designed for minor and temporary repairs.
In Conclusion
Speed tape offers a quick fix for minor and temporary repairs. It features a thick design with a super-strong adhesive. Most types of speed tape are also resistant to water, solvents and other chemials.