---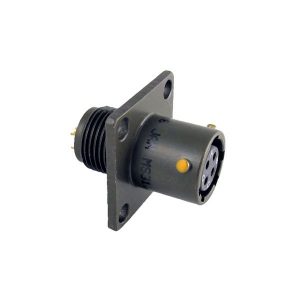 When shopping for cable connectors, you may come across SPI Connects. Many cable connectors for commercial airplanes and military vehicles are manufactured by SPI Connects. What are SPI Connects connectors exactly, and why you should choose them?
Overview of SPI Connects
SPI Connects is one of the world's leading manufacturers of military and aviation components. According to the company's website, SPI Connects has been around 1984. They manufacture military-spec cable connectors for commercial airplanes and military vehicles.
Commercial airplanes and military vehicles, of course, have an array of cables. Some of the cables are used to transfer data, whereas others are used to transfer power. SPI Connects is a U.S.-based company that manufactures military-spec connectors for these cables. Commercial aerospace companies, as well as the U.S. military, use them in their airplanes or vehicles.
Benefits of SPI Connects Connectors
With their military-spec design, SPI Connectors connectors are designed with an emphasis on quality. The U.S. Department of Defense (DOD) has certain requirements that products must meet to be considered military-spec. SPI Connects follows these requirements with its connectors. SPI Connects connectors have specific dimensions, sizes and materials — and they also undergo specific tests — to earn the title of "military-spec."
You don't have to worry about SPI Connects connectors degrading. They are designed to last for a long time. Many of them feature an aluminum shell, for instance. The MIL-DTL-26482 SERIES I connectors are designed with an aluminum shell that protects the underlying material from moisture. The presence of this aluminum shell ensures that the connector isn't damaged by moisture. Aluminum is one of the most corrosion-resistant metals on the periodic table. It can withstand moisture, including humidity, without corroding or rusting.
You can find SPI Connects connectors available with different contact materials. All cable connectors have a contact. The contact is the part of a connector that touches the cable with which it's used. Copper is a common material in which these contacts are made. With the exception of silver, copper is one of the most conductive metals. The highly conductive properties of copper make it an excellent material for contacts in cable connectors. Some contacts, however, are made of other materials. Brass, phosphor bronze and copper alloys are often used for these contacts.
In Conclusion
SPI Connects connectors are military-spec fitting components for cables used in commercial airplanes and military vehicles. They are designed to join a cable to an electrical system or device.