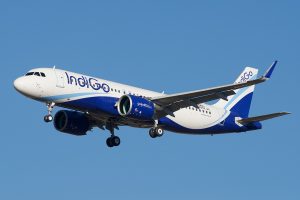 Qantas Airways has placed an order for three dozen Airbus A321XLRs. During this year's Paris Air Show, Airbus unveiled the A321XLR, describing it as a new extra-long-range jet that's designed with an emphasis on fuel efficiency. While Airbus is still finalizing the A321XLR, the European aerospace manufacturing company has already secured three dozen orders from one of its most loyal customers, Qantas Airways.
According to various reports, Qantas Airways has purchased 10 new A321XLRs as well as 26 "upgrades" involving its existing A320neos. The deal was struck at the Paris Air Show. Unfortunately, neither Qantas Airways nor Airbus have revealed the specific details of the day. However, we know that it involves the sale of 10 new A321XLRs as well as 26 upgrades, meaning it's probably valued at around $15 billion — a pretty substantial amount of money for any aerospace manufacturing company.
What is the A321XLR exactly? The A321XLR is a new extra-long-range, mid-market jet that's being developed by Airbus. The aerospace manufacturing giant first began working on the jet last year. It uses a lower air pressure in the cabin than jets of similar size, which according to Airbus, offers a more comfortable and satisfying flight experience for passengers. Of course, the most impressive feature of Airbus's new A321XLR is its range. The A321XLR has a maximum flight range of approximately 4,500 nautical miles.
Airbus has also designed the A321XLR with a jumbo-sized fuel tank that's embedded within the jet's fuselage. As a result, it's able to fly longer distances without needing to stop and refuel.
Qantas Airways isn't the only airline that's interested in purchasing the A321XLR. During the Paris Air Show, several other airlines placed orders for Airbus's new extra-long-range jet. Air Lease Corporation, for example, ordered 27 A321XLRs, whereas Middle East Airlines ordered four A321XLR. Additionally, American Airlines placed an order to convert 30 of its existing A321neos into A321XLRs.
In November 2018, Airbus announced that the A321XLR would have a maximum takeoff weight (MOTW) that's over 100 tons. With its high MOTW, Airbus had to redesign the A321XLR's landing gears. As a result, the A321XLR will feature new, stronger landing gears than similar mid-market jets.
Even with its high MOTW and ultra-long range, the A321XLR is incredibly fuel efficient. It's said to use 30% less fuel per passenger than previous-generation jets released by other aerospace manufacturing companies. All of these features are sure to make the A321XLR an attractive choice for airlines.
The A321XLR is expected to enter operation sometime in 2023.