---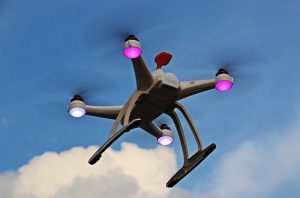 The way in which consumers receive packages may soon change. Currently, most companies rely on the United States Postal Service (USPS) or a private courier service to deliver packages. Some companies, however, are exploring the use of drones to deliver packages. While package-delivering drones may sound like a far-fetched idea, they are one step closing to becoming a reality.
In February 2020, the U.S. Federal Aviation Administration (FAA) proposed certification for package-delivering drones. Available to view in the Federal Register, the certification process is limited to select companies, some of which including Amazon, UPS and ZipLine. The companies specified in the FAA's proposed certification can now take the necessary steps to developing and launching their package-delivering drones.
What does the FAA hope to achieve with the proposed certification? Well, companies like Amazon are obviously moving forward with the development of package-delivering drones. The FAA, however, currently doesn't have any certification in place for package-delivering drones. All drones operate in the sky, and because the sky contains other forms of air traffic like commercial and private jets, they could pose a safety risk. The FAA's proposed certification sets guidelines that the selected companies must follow to ensure their package-delivering drones are safe and airworthy.
Package-delivering drones offer several benefits when compared to traditional land-based methods of delivery. It's often difficult for couriers to find customer's addresses if they live in a rural area, and it's even more difficult for couriers to access the address. If a customer lives in a rural area, a courier could spend hours on that customer alone. And in the world of business, time is money. To cut costs, as well as speed up their deliveries, some companies are looking to use drones to deliver packages.
Drones are used for both recreational and commercial purposes. On the recreational side, many consumers enjoy flying them as a hobby. On the commercial side, businesses use them for many reasons. Agricultural companies, for instance, use drones to survey landscapes as well as spread seed and apply pesticide. Construction companies also use drones to photograph buildings. And soon, companies like Amazon and UPS may use drones to deliver packages to their respective customers.
Even with the FAA's proposed certification, though, it may take months or even years until we see package-delivering drones being used. Nonetheless, the certification makes this otherwise novel idea one step closer to becoming a reality.