---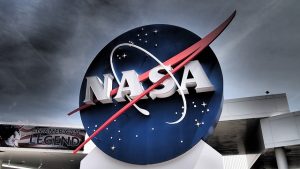 New Zealand has become the 11th country to partner with the National Aeronautics and Space Administration (NASA) for the Artemis Accords. In May 2021,  Dr. Peter Crabtree, the lead director of New Zealand's Space Agency, signed the Aremis Accords during a ceremony, thus signaling a new era of corporation between the United States and New Zealand. To learn more about the partnership and what it means for the future of space exploration, keep reading.
What Is the Artemis Accords?
The Artemis Accords is a joint agreement between participating countries to conduct space exploration missions. One of its main objectives is to send astronauts back to the moon. While NASA, as well as other space agencies, have conducted unmanned missions to the moon in recent years, it's been a long time since a human astronaut has set foot on the Lunar Planet. The last manned mission to the moon, in fact, occurred in December 1972. The Artemis Accords hopes to change that. The participating countries of the Artemis Accords will work together to send astronauts back to the moon, as well as conduct other joint space exploration missions.
Of course, sending astronauts to the moon is no easy feat. That's why NASA originally drafted the Artemis Accords. With the Artemis Accords, NASA can partner with the space agencies of other countries to conduct manned missions to the moon. The Artemis Accords allows countries to join voluntarily so that they can pool their resources and tools together for space exploration missions.
New Zealand Joins the Artemis Accord
New Zealand is officially the 11th country to join the Artemis Accords. In a statement regarding the country's new partnership with NASA and other signatories, New Zealand's Foreign Minister Nanaia Mahuta said that New Zealand was one of a few countries that's currently capable of launching rockets into space.
NASA has also responded to New Zealand's decision to join the Artermis Accord. "New Zealand, along with seven other nations, helped craft the principles espoused in the Artemis Accords. These simple, universal principles will enable the next generation of international partnerships for the exploration of the Moon and beyond" said NASA Administrator Bill Nelson. "The Artemis Accords belong to our partners as much they do to us."
The current list of participating countries that have joined the Artemis Accords includes the following:
United States
United Kingdom
New Zealand
Australia
Canada
Italy
Japan
Luxembourg
South Korea
United Arab Emirates
Ukraine