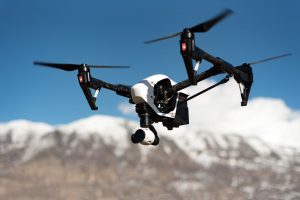 If you're a drone hobbyist, you should take note of new changes coming to drone registration requirements.
According to the Federal Aviation Administration (FAA), more than 770,000 drones have been registered in the United States. In 2015, the FAA implemented a new law requiring all drone operators to register their drones. Whether for commercial or recreational purposes, anyone who wanted to fly a drone in U.S. airspace had to register it with the FAA. This wasn't a terribly difficult process, as it required little more than the owner's contact information as well as $5 registration fee.
In May 2017, however, the courts overturned the registration rule, allowing hobbyists to once again fly their drones in U.S. airspace, regardless of whether they registered their drones. The FAA still required drone registration for commercial applications, including but not limited to wedding photography, filmmaking, package delivery, etc. For leisure and recreational applications, though, operators were no longer required to register their drones with the FAA. In fact, the courts ruled that the FAA must begin issuing refunds for the $5 registration fee paid by hobbyist drone operators.
Well, it appears that hobbyist drone operators will once again have to register their drones with the FAA. As explained by Tech Crunch, lawmakers signed a bill earlier this month, requiring all drone operators to register their drones with the FAA. Whether it's used for commercial or recreational purposes, operators must now register their drones.
When speaking about the new registration requirements, an FAA spokesperson said the change encourages safe operation of drones. "The FAA put registration and operational regulations in place to ensure that drones are operated in a way that is safe and does not pose security and privacy threats. We are in the process of considering our options and response to the decision," said an FAA spokesperson.
Drones are becoming increasingly popular. While the exact number remains unknown, the FAA said it expects some 2.3 million consumer drones to be sold in the United States this year. That number, of course, doesn't account for the millions of drones sold in previous years. With so many drones flying in U.S. airspace, it only makes sense for the FAA to strengthen registration requirements. Whether or not these requirements hold, however, is a different story. Some critics believe the rule will be overturned like the previous registration rule.
You can learn more about drone registrations, and how to register your drone, by visiting the FAA's official website at https://registermyuas.faa.gov/.