---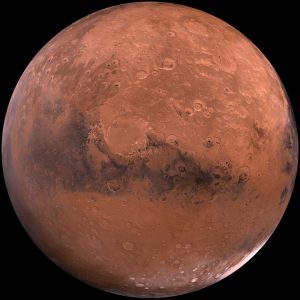 The National Aeronautics and Space Administration's (NASA) Curiosity rover has clocked over nine years of service on the Red Planet. For nearly a decade, Curiosity has collected data about Mars. It's been measuring the Red Planet's climate and geology while simultaneously relaying this data back to Earth.
What Is Curiosity
Curiosity is the name of a Mars rover developed by NASA's Mars Science Laboratory (MSL). NASA built Curiosity with the goal of learning more about Mars. It's equipped with dozens of sensors that are able to analyze the Red Planet's environment, including its soil and air.
Some of the design specifications for Curiosity include the following:
7 feet and 3 inches tall
Weighs nearly 2,000 pounds (when accounting for all sensors and instruments)
Powered by a radioisotope thermoelectric generator
Features a heat rejection system to protect against high-temperature sunlight
Equipped with two on-board computer systems
Uses an X-band transmitter and receiver to communicate with Earth
While obviously a fitting name, NASA didn't come with the name Curiosity. Instead, it held a nationwide contest in which NASA allowed students to recommend a name for its new Mars Rover. After receiving over 9,000 name recommendations, NASA selected Curiosity. The name Curiosity was recommended by a middle-school student from Kansas.
Curiosity Launch History
NASA launched Curiosity in November 2011 from its launch site in Cape Canaveral, Florida. From there, Curiosity began its quarter-of-a-billion-mile journey to Mars. Curiosity eventually reached the Red Planet about eight months later. And on August 6, 2012, Curiosity touched down at the Bradbury Landing site on Mars.
Since then, Curiosity has played an important role in helping NASA learn more about Mars. It's collected data on the Martian air and soil, which it's sent back to Earth where NASA researchers can further analyze it.
What's Next for Curiosity?
Now that it has been in service for nearly a full decade, you might be wondering what's next for Curiosity. When NASA originally developed the Mars rover, it has planned for an operational lifetime of just two years. Curiosity, of course, has held up better than expected. Even when exposed to the harsh Martian environment, Curiosity has persevered.
Curiosity won't last forever, though. As its devices and systems begin to fail, it will eventually need to be replaced with a new Mars rover. Nonetheless, NASA is trying to squeeze as much use of Curiosity as possible. Curiosity could last for another one or two years, or it may last for another 10 years. When the time comes, however, NASA will likely develop a new Mars rover with which to replace Curiosity.