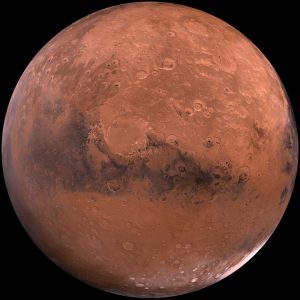 The National Aeronautics and Space Administration (NASA) is hosting a new contest with a $1 million reward. Known as the CO2 Conversion Challenge, it seeks to pioneer new ways to convert carbon dioxide into glucose. Anyone who has an idea for such a conversion process can submit it to NASA for a chance to win $1 million.
So, why is NASA interested in converting carbon dioxide into glucose? This process could be instrumental both on Earth as well as on other planets. Here on Earth, the technology could be used to reduce levels of atmospheric carbon dioxide. There's been a growing concern regarding the role that carbon dioxide plays in climate change. By converting carbon dioxide into otherwise harmless glucose, this process could curb its effects.
NASA also wants to the technology on the Red Planet. Unlike Earth, there's very little oxygen in Mars' atmosphere (about 0.1%). Rather, most of the Red Planet's atmosphere consists of carbon dioxide. If astronauts are able to convert this gas into glucose, NASA says it would them to "thrive" on Mars.
NASA — along with private space exploration companies like SpaceX — have become increasingly fixated on Mars in recent years. Both NASA and SpaceX say they want to send a manned mission to the Red Planet. While neither organization has announced an official launch date, they both say that it's only a matter of time until human astronauts step down on Mars.
Once on Mars, however, astronauts must be able to create a sustainable living facility. Aside from the logistically hurdles of building a spacecraft, this is arguably one of the biggest challenges of sending astronauts to Mars. However, it's also something that NASA hopes to solve by developing a new conversion. If astronauts can successfully convert carbon dioxide into glucose, they could take advantage of the abundant amount of this atmospheric gas to create a variety of materials.
"Help us discover ways to develop novel synthesis technologies that use carbon dioxide (CO2) as the sole carbon source to generate molecules that can be used to manufacture a variety of products, including"substrates for use in microbial bioreactors," wrote NASA on its official CO2 Conversion Challenge website.
NASA goes on to say that participants of the Challenge's first phase will be graded by a qualified evaluation panel of judges. Up to five participants will be named as finalists, all of whom receive $50,000 while moving to the next phase of the Challenge. If there's a winner, he or she will be rewarded with the grand prize of $1 million.