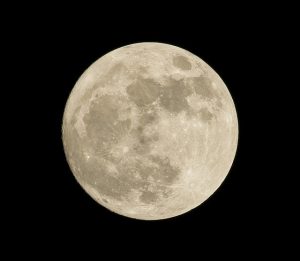 NASA is gearing up for another trip to the moon. Last month, the space agency awarded the Gateway Logistics Services contract to SpaceX. Under this new contract, SpaceX will help deliver cargo and supplies to NASA's gateway base, thus paving a revival for moon exploration missions.
As you may know, it's been a while since NASA — or any space agency for that matter — has been to the moon. The last lunar mission, in fact,  occurred in December 1972 during the Apollo 17 mission. Since then, NASA has discussed plans to return to the moon but hasn't taken tangible steps towards placing astronauts on the moon. It looks like NASA is ready to make its return, though.
What is NASA's Gateway Logistics Services contract exactly? Basically, it's a contract that allows SpaceX to deliver supplies to NASA's lunar-orbiting habitation module. Known as the Lunar Gateway, the habitation module is currently in development. Once finished, it will serve as an orbiting hub for lunar exploration and research missions.
Previously known as the Deep Space Gateway, the Lunar Gateway is expected to play a vital role in NASA's Artemis project. Artemis, of course, is a lunar mission that seeks to land the first woman on the moon by 2024. While the project is still several years away, NASA hopes to send a woman astronaut to the moon with the help of SpaceX. The private American aerospace manufacturing company will transport astronauts to the Lunar Gateway, after which they can shuttle to the moon.
When speaking about the Lunar Gateway, SpaceX's Gwynne Shotwell explained that lunar missions require substantial equipment. As a result, SpaceX has partnered with NASA to assist with its upcoming lunar missions.
"Returning to the Moon and supporting future space exploration requires affordable delivery of significant amounts of cargo," said SpaceX President and Chief Operating Officer Gwynne Shotwell. "Through our partnership with NASA, SpaceX has been delivering scientific research and critical supplies to the International Space Station since 2012, and we are honored to continue the work beyond Earth's orbit and carry Artemis cargo to Gateway."
According to NASA, the Lunar Gateway will feature two primary modules. Once complete, it will have a Power and Propulsion Element module as well as a Habitation and Logistics Outpost module. The two connected modules will serve as a station for astronauts where they can prepare for other space missions, including lunar missions like the upcoming Artemis mission. Of course, this is just the tip of the iceberg regarding the possibilities of the Lunar Gateway.