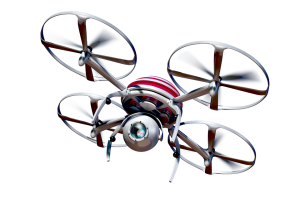 That's what the National Academies of Sciences, Engineering and Medicine believe.
Statistics show that there are now more than 1 million drones in the United States. While most of these drones are used for recreational/civilian purposes, many are used for commercial purposes. Tourism companies, for example, use them to create brilliant videos of resorts and the surrounding landscape, while film studios use them to create birds-eye videos for movies, TV shows and commercials. While drones can be operated for both recreational/civilian and commercial purposes, the U.S. Federal Aviation Administration (FAA) has more stringent regulations for the latter.
Among other things, the FAA currently requires all commercial drones to remain in the pilot's visual line of sight at all times. In other words, pilots can't use first-person-view (FPV) cameras to control them without direct sight. The FAA also says that commercial drones can only be operated during the day or twilight when proper lighting is used. Most importantly, though, the FAA requires pilots of commercial drones to have a remote pilot airman certificate, which is issued by the FAA.
A new report published by the National Academies of Sciences, Engineering and Medicine is questioning the efficacy of the FAA's commercial drone regulations. Requested by Congress, the report says the FAA uses the same approach to regulate commercial drones as it does to regulate commercial airliners — and that regulation is too strict without offering any real safety benefits.
According to the report, the FAA takes an overly cautious approach to creating regulations, and that drones don't pose the same risk of injury or death as commercial airliners do.
The report said that "fear of making a mistake drives a risk culture at the FAA that is too often overly conservative, particularly with regard to UAS technologies, which do not pose a direct threat to human life in the same way as technologies used in manned aircraft."
So, what does the National Academies of Sciences, Engineering and Medicine recommend? The organization said that the FAA should focus its efforts on more tangible hazards to public safety, such as smaller private airplanes, while lightening up on its commercial drone regulations. It's unknown whether or not the FAA will heed this advice, however. In response to the report, the FAA said that it's working to improve its drone regulations, though it didn't say what, if any, changes would be made.