---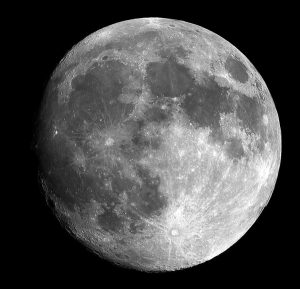 Earlier this month, Eugene A. Cernan, retired United States Navy captain and the last astronaut to walk on the moon, died at the age of 82. He left behind a message encouraging the world to continue exploring the lunar surface — something that Google is currently already working on.
Google is holding a "Moon Shot" competition, in which teams compete to build a probe that's capable of reaching the moon without relying on the government for assistance. The competition dates back to 2007, during which the first Moonshot or "Lunar XPRIZE" was held.
When Google initially announced its recent Moon Shot competition, some 33 teams had signed up. As of last year, that number dropped down to just 16. Now, however, only 5 teams are left standing, as they compete to reach the moon and take home the grand prize of $20 million.
In an interview with BBC, Chanda Gonzales-Mowrer, senior director of Moon Shot, explained how the standing teams have displayed exceptional determination to make it this far.  "Each of these teams has pushed the boundaries to demonstrate that you don't have to be a government superpower to send a mission to the Moon while inspiring audiences to pursue the fields of science, technology, engineering, and mathematics," Gonzales-Mowrer said. "XPRIZE and Google have been awestruck by the educational outreach activities conducted by all of the competing teams and have decided to split the $1 million Diversity Prize across all 16 teams to recognize each of their unique approaches and initiatives over the years."
At a distance of 238,000 miles, getting to the moon is no easy feat. However, the five teams left standing in Google's Moon Shot competition have already received verified launch contracts, meaning will move forward to the final phase which includes launching, and hopefully landing, an unmanned spacecraft on the moon. The five remaining teams include SpaceIL (Isreal), Moon Express (USA), Synergy Moon's (International), TeamIndus (India), and Hakuto (Japan).
So, what do the teams have to accomplish to take away the grand prize of $20 million? There are three specific requirements, which include the successful landing of an unmanned spacecraft on the surface of the moon, controlling the spacecraft so it travels at least 500 meters on the surface, and transmit high-definition video and images back to Earth. If all three requirements are met, the team be crowned winner of the Moon Shot competition.
You can learn more about Google's Moon Shot competition by visiting the official website at http://lunar.xprize.org/.