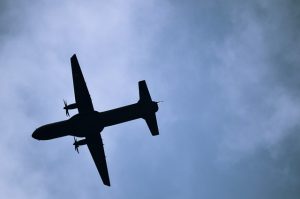 The U.S. Federal Aviation Administration (FAA) is preparing to launch a new standardized training program for pilots looking to earn their wings. In recent years, aviation officials have expressed concern over the shortage of pilots. Boeing CEO Dave Calhoun, for instance, said that 800,000 new pilots will be needed over the next two decades to meed the market's demand. With so many new pilots, the FAA wants to ensure they are properly trained by providing them with a standardized training program.
How does the FAA's new pilot training work exactly? Officials say the program is a hands-on training experience that allows pilots to "train as they fly." The FAA will offer the program at 142 training facilities throughout the United States. Both private and commercial pilots alike can take advantage of the training program to hone their flight skills.
"A standard training curriculum is a great example of the FAA and industry working together. By developing a model that works for operators of all sizes, we improve safety by enhancing consistency," said the FAA when announcing the new training training program.
All pilots need training to safely operate planes. Research has shown that the more training a pilot undergoes, the less likely he or she is to make an in-flight error. To promote safer skies, the FAA wants pilots to participate in its standardized training program. Pilots who choose to participate will gain additional experience that lowers their risk of error.
The FAA is creating the new standardized training program with the help of the National Air Transportation Association (NATA) and the National Business Aviation Association (NBAA). Once complete, the program will serve two basic purposes: First and foremost, it will create safer skies by providing pilots with on-hands training and education to improve their proficiency. Pilots will receive training while they fly, making the program particularly effective for basic training purposes. Second, the program will streamline administrative processes for on-demand operators.
It's important to note that the FAA's new standardized training program is completely voluntary. Neither private nor commercial pilots are required to complete it. With that said, the FAA is encouraging pilots to participate in the program because of the positive impact it has on safety. By enrolling in and completing the program, pilots will gain additional skills and experience that lowers their risk of error in the skies.