---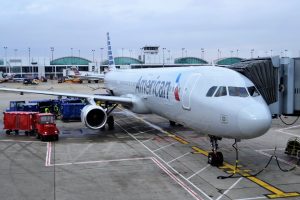 The U.S. Federal Aviation Administration (FAA) is expected to impose new regulations on Boeing's latest long-range mid-size jet airliner.
Reports show that roughly one in four Boeing 787 Dreamliners suffer from engine problems that have yet to be addressed. Earlier this month, aviation regulators announced that nearly 400 Rolls-Royce Trent 1,000 engines must undergo additional inspections regarding their performance and safety. According to the regulators, the Trent 1,000 engines have been experiencing pressure compressor problems, which was the root cause of turbine damage sustained by an Air New Zealand Dreamliner in 2016. Although no passengers were seriously injured during the incident, it raised concern regarding the possibility of similar incidents here in the United States.
While several U.S. airlines use the Boeing 787 Dreamliner in their fleet, they don't appear to be powered by the affected Rolls-Royce Trent 1,000 engine. When speaking about the Dreamliner's engine woes, the FAA explained that no U.S. airline flies the Boeing 787 with the affected engine. "No U.S. airline operates Boeing 787s that are equipped with the affected engines," said the FAA in an email. "The FAA is working closely with EASA and will take appropriate action."
However, that doesn't necessarily mean the FAA is turning a blind eye to the Dreamliner's engine problems. Last week, the European Aviation Safety Agency (EASA) issued an airworthiness directive (AD) requiring additional inspections and limiting the distance of flights to no more than one hour from an airport. In other words, U.K. airlines must stay within an hour of an airport when flying Dreamliners with the affected Rolls-Royce engine. And it appears that FAA is now taking a similar approach by imposing new regulations on U.S. airlines flying the 787 with the Rolls-Royce engine.
Although the FAA hasn't officially announced any new regulations, sources say the administration will require additional inspections and impose flight distance limits on the affected aircraft. One report suggests that the FAA will limit the Dreamliner's extended-range twin-engine operational performance standards (ETOPS) to 140 minutes and require additional inspections. If an aircraft fails the inspection, its ETOPS will be lowered to one hour.
But Boeing is working vigorously to fix the problem. According to Bloomberg, the aerospace manufacturer has dispatched teams to correct the Rolls-Royce engines.
First taking off in December 2009, the 787 Dreamliner has become one of Boeing's biggest sellers. The 787 program wasn't cheap, however. Statistics show that Boeing spent $32 billion on the program. And while the Dreamliner's engine woes have raised concern, it's important to note that only 25% of all 787s are affected by this issue.