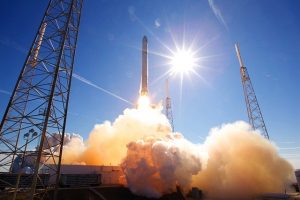 The U.S. Federal Aviation Administration (FAA) has revised the rule governing commercial space launches in the United States. As revealed on the FAA's website, the rule reformation is designed to give more power to commercial space companies so that they conduct launches more quickly and efficiently.
Shuttle and payload launches are no longer performed strictly by the National Aeronautics and Space Administration (NASA). In recent years, commercial companies like SpaceX and Boeing have stepped up to the plate. These private companies have already conducted dozens of launches thus far in 2020. Up until now, however, the FAA required commercial space companies to receive authorization for each executed launch. Without prior authorization, they couldn't launch a shuttle or payload.
With the FAA's recently revised rule, commercial space companies are no longer required to get authorization for each executed launch. The FAA still requires authorization, but it now allows commercial space companies to obtain authorization in bulk. In other words, if a commercial space company has a series of five launches planned for the near future, it can obtain authorization for all of them at once.
Authorization is given to commercial space companies in the form of an operator's license. An operator's license grants a commercial space company to conduct a launch on a specific date and from a specific location. The FAA's new rule change simplifies the process of obtaining operators' licenses for multiple launches. Commercial space companies can now obtain these licenses in batches.
The new rule change also eliminates the need for a separate safety element application. Previously, commercial space companies were required to submit two applications: one for an operator's license, and another for the safety element. However, they can now apply for the safety element within the operator's license application.
"We've seen the first launch of American astronauts into orbit aboard an American-built rocket since the end of the space shuttle program, to the International Space Station. Our country is headed towards a record year in commercial space, and our goal in finalizing this new regulation is to keep it that way,"  said U.S. Secretary of Transportation Elaine Chao in a statement regarding the FAA's new rule change.
Like with other rule changes, the FAA'a new commercial space launch rule won't take effect immediately. It will be published in the Federal Register where it will remain for 90 days. After this 90-day period, the FAA give commercial space companies the green light for launch.