---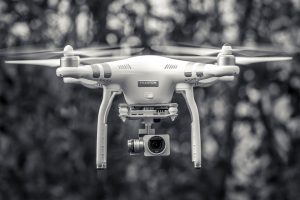 The Federal Aviation Administration (FAA) has teamed up with the Minneapolis-based power company Xcel Energy to inspect power lines and electrical infrastructure using drones.
Power lines pose a serious threat to aircraft. In 2011, a Russian Tu-134 struck a power line while on its way to Moscow, killing 44 passengers on board. More recently, a Beech BE35 single-engine aircraft collided with a power lines over Ozark, Missouri. Both passengers sustained survived, though one sustained serious injuries. Scenarios such as this are all too common in the aviation industry, which is why the FAA and Xcel plans to inspect power lines using drones.
The general idea is to fly drones over rural landscape, making note of where power lines are located, how high they are, and whether or not they are damaged. A power line that's that's properly recorded could pose a threat to passing aircraft, especially during those critical moments of takeoff and landing, which is when the majority of incidents occur.
The FAA and Xcel says it will use drones to inspect some 20,000 miles of power lines across 10 states, beyond the line of sight. Of course, companies need authorization to fly drones out of sight for commercial purposes.
"We're proud to partner with the FAA to explore ways unmanned aircraft systems can enhance public safety while protecting the national grid and gas pipelines," Kent Larson, executive vice president and group president of operations for Xcel, said in a statement. "Drone technology is already giving us better inspection data to efficiently and effectively monitor our systems, ensuring employee safety and improving reliability to better serve customers."
Xcel isn't a newcomer to drone technology. In 2016, the UND's Center for Innovation was awarded half-a-million dollars to conduct a study involving the use of drones to assess electrical infrastructure after a natural disaster. Xcel and Elbit Systems partnered with the university for the project. During that same year, Xcel conducted its own flight tests using drones, which were also out of sight.
The new FAA and Xcel project is expected to begin in spring, starting with power lines in Texas. The two organizations will use drones to inspect power lines in Minnesota later this fall. Flights are also expected to occur in other states, though a time frame for these flights has not been announced.
Senator John Hoeven released a statement in which he said the partnership between the FAA and Xcel could yield new opportunities for multiple industries and applications such as energy, agriculture and border security.