---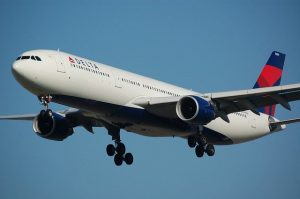 The reign of the once-popular McDonnell Douglas MD-80 and MD-90 jets is coming to an end. Earlier this month, the United States's third-largest airline announced that it was retiring both MD series. Delta Air Lines says it will fly the MD-80 and MD-90 for the last time on June 2, 2020 while subsequently transitioning its fleets to newer jets.
What Are MD-80 and MD-90 Jets?
MD-80 and MD-90 jets are single-aisle airliners designed by McDonnell Douglas. The MD-80, of course, is the older series of the two. It was originally launched in the 1970s, after which it became recognized as one of the leading single-aisle airliners for commercial airlines. The MD-80 is essentially a competitor of the Boeing 737 Classic, with both airliners featuring a similar size and performance.
The MD-90 is simply a newer, longer variation of the MD-80. It's still classified as a single-aisle airliner, but it has a longer body than its MD-80 counterpart. The MD-90 also uses a different engine configuration that offers increased fuel efficiency.
Delta Air Lines Set to Retire MD-80 and MD-90 Jets
On June 2, 2020, Delta Air Lines will fly the MD-90 and MD-90 jets for the last time. The U.S.-based airline says it will retire the two series on this date. After their final flight, the MD-80 and MD-90 jets will be transported to a recycling facility in Arkansas for disassembly.
Other commercial airlines may continue to use MD-80 and MD-90 jets. After June 2, 2020, however, you won't see either of these jets operated by Delta Air Lines. The two series will be completely removed from Delta Air Lines operational fleets following this retirement date.
Why Delta Air Lines Is Retiring MD-80 and MD-90 Jets
Considering that both series of jets are recognized for their reliability and performance, you might be wondering why Delta Air Lines has chosen to retire the MD-80 and MD-90. Well, Delta Air Lines is planning to replace the jets with the Airbus A220.
Introduced in 2016 with Swiss International Air Lines, the A220 is a series of narrow-body, medium-range airliners. The A220 was designed by Bombardier Aerospace, though it later sold the design to Airbus. Since then, Airbus has continued to improve the design while attracting the attention of many commercial airlines in the process. As a result, Delta Air Lines is now planning to replace many of its MD-80 and MD-90 jets with A220 jets.