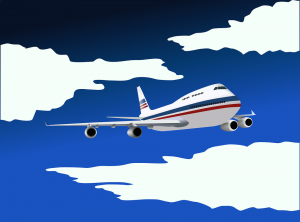 In an effort to encourage aerospace development in India, Boeing has announced a new challenge. Dubbed the HorizonX India Innovation Challenge 1.0, the 22-week challenge is available to aerospace companies big and small throughout India. To learn more about Boeing's new challenge and how it will affect India's aerospace industry, keep reading.
According to data from the International Air Transport Association (IATA), India is the world's fastest growing aerospace market. The country's aviation history can be traced back to the early 1990s, during which India's first commercial civil flight traveled from Allahabad to Naini. Since then, India has continued to expand and improve its aviation industry. Currently, India is the third-largest domestic civil aviation market in the world. Furthermore, analysts predict that it will become the third largest aviation market overall (not just civil) by March 2018.
To help fuel India's already bustling and successful aerospace market, Boeing is holding a challenge. The HorizonX India Innovation Challenge seeks to attract the country's top aerospace startups so they can overcome common challenges involving automation, unmanned systems, manufacturing, artificial intelligence, machine learning and more. Boeing says that it will invite entrepreneurs in the aerospace industry to present their ideas on topics such as these. After hearing from the entrepreneurs, Boeing will then select winners for various categories.
So, what's the prize for winning Boeing's Innovation Challenge? Rather than receiving a cash prize, winners of the Innovation Challenge will be given the change to work with Boeing in the future. That, of course, is something on which you can't put a price. And it's also something that's sure to attract the attention of aviation entrepreneurs.
When speaking about the Innovation Challenge, Boeing India's President Pratyush Kumar explained that they are aiming to "channelize" the country's aerospace talent to foster innovation.
"The Boeing HorizonX India Innovation Challenge 1.0 is our attempt to channelize India's incredible talent and entrepreneurial energy for the future of innovation in aerospace and related areas. The Global Entrepreneurship Summit (GES) provides a perfect backdrop for us to unleash a wave of innovation, both within and outside of Boeing," said Pratyush Kumar, president, Boeing India.
Of course, Boeing's aerospace industry is already doing quite well. As previously mentioned, it's the world's fastest growing aviation market. Furthermore, more than 22 airlines currently operate in India. With Boeing's new Innovation Challenge, however, it's safe to assume the country will continue to expand its footprint in the global aviation market.