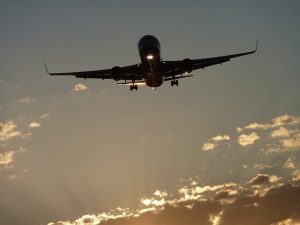 After a long period of being on hiatus, Boeing is preparing to resume production for the 737 MAX. The American aerospace manufacturing company recently revealed that it's planning to restart its 737 MAX production facilities as early as May.
The 737 MAX, of course, is the fourth generation of Boeing's iconic and long-running 737 airliner. It features a similar design as the 737, but with several new changes. One of the most notable changes is the presence of folding wingtips. Because of the 737 MAX's massive size, not all airport hangers can easily accomodate it. To overcome this challenge, Boeing decided to use folding wingtips on the 737 MAX. After landing, the 737 MAX can fold its wingtips down to conserve space.
Like with the company's other airliners, Boeing is developing the 737 MAX in several variants. There's the 737 MAX 7, the MAX 8, the MAX 9 and the MAX 10. The MAX 7 is the smallest variant, with the ability to support either 138 or 204 passengers, depending on the class configuration. The Max 10, on the other hand, is the largest variant.
The 737 MAX took its maiden flight in January 2019. Just one year later, Boeing has delivered its first 737 MAX, which was received by Malindo Air.
If you keep with news in the aerospace industry, you're probably well aware of the recent turmoil surrounding the 737 MAX. After several fatal incidents involving the airliner, the U.S. Federal Aviation Administration (FAA) grounded the 737 MAX in March 2019. Since then, other aviation agencies across the world have followed suit by forcing commercial airlines to remove the 737 MAX from their active fleet. Boeing has since been working around the clock to get the 737 MAX re-certified.
It appears as Boeing is placing the finishing touches on its 737 MAX. According to a recent report, the American aerospace manufacturing company will resume production for the 737 MAX in May. When asked about this report, Boeing's CFO Greg Smith explained that the reintroduction of the 737 MAX will be a slow process.
"It will be a very slow, methodical, systematic approach to warming the line up and getting crews back in place," said Boeing CFO Greg Smith in an interview with Reuters. "Priority number 1 is getting customers' fleets back up."
Boeing has initially planned to resume production for the 737 MAX in April. Due to the coronavirus, however, it was forced to push back this date until May. Nonetheless, it's safe to assume that Boeing will soon start back up its production facilities for the 737 MAX.