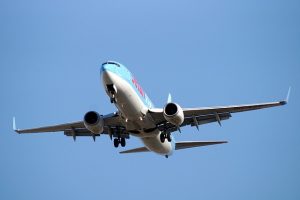 Boeing is expected to restart the manufacturing of its 737 MAX jet by the end of the month, signaling the start of a revival for the company's once-troubled airliner.
The fourth generation of the 737 family, the 737 MAX is a new energy-efficient narrow-body airliner designed and manufactured by Boeing. It was announced in 2011, and five years later, performed its first official flight in service. Like with earlier generations of the 737 family, Boeing offers the 737 MAX in several variations. There's the 737 MAX 7, the MAX 8, the MAX 9 and the MAX 10, with each concurrent generation being larger than its predecessor.
While the 737 MAX was initially well-received in the commercial aviation industry, aviation authorities were forced to ground it in 2019 following two crashes. As a result, Boeing has struggled to sell its new airliner. Commercial airlines can't use the 737 MAX until aviation authorities give it to the green light Therefore, Boeing hasn't been able to sell the 737 MAX. The company, in fact, recently said it had a backlog of nearly 500 737 MAXs, prompting it to halt production on the 737 MAX earlier this year.
There may be a light at the end of the tunnel for the 737 MAX, however. When talking to reporters at Fox Business News, Boeing CEO David Calhoun said, "I am confident we will start our line this month on the MAX again." What does this mean for the 737 MAX's future? Well, if Boeing resumes production of the 737 MAX, it's probably expecting to receive certification for the airliner from aviation authorities.
Since the 737 MAX is currently grounded, it must go through the certification again before it can be flown and used in service. Boeing, however, has been working closely with the U.S. Federal Aviation Administration (FAA) to get the 737 MAX recertified. And with Boeing planning to restart the manufacturing of its 737 MAX, recertification is likely right around the corner.
One of the key selling points of the 737 MAX has been fuel efficiency. Boeing says that, when compared to the 737NG, the 737 MAX is about 14% more fuel efficient. It features several improvements over earlier generations of the 737 family that allow the MAX to use fuel more efficiently. The 737 MAX, for instance, uses the Pratt & Whitney PW1000G engine or the CFM International Leap engine, both of which are designed with an emphasis on fuel efficiency It also features split-end winglets that further improve the 737 MAX's fuel efficiency.