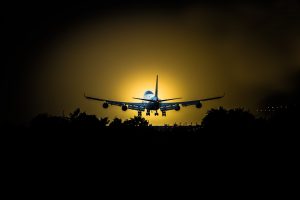 Boeing has announced plans to buy the aerospace parts supplier KLX for $3.25 billion. As part of this deal, Boeing will also take on an estimated $1 billion of debt. There are some stipulations to the deal, however. KLX's energy division, for instance, must remain a separate entity, allowing it to operate unhinged throughout the acquisition process.
So, what led Boeing to drop $3.25 billion on KLX? Market analysts believe that Boeing is repositioning itself as a leading supplier of aerospace parts. Boeing CEO Dennis Muilenburg recently announced plans to triple his company's services division over the next decade, with the ultimate goal of reaching $50 billion of sales. Prior to announcing the acquisition, Muilenburg told the press that  global services is Boeing's biggest opportunity for growth.
"This deal marks another step forward in Boeing's ambitious plans to expand its Global Services division, or as Boeing calls it 'compete and win," said Robert Stallard, an analyst with Vertical Research Partners. "For every winner there is a loser, and for aerospace suppliers there will probably be fresh concern that this further increases Boeing's purchasing power, and awareness of the economics in the aero aftermarket."
The deal specifically allows Boeing Global Services to purchase KLX — except for its energy division — for $3.25 billion. Boeing says that it will integrate KLX into its own parts and services division. Although the exact details remain unknown, Boeing expects to save $70 million per year by 2021 with this recent acquisition. Boeing is paying $63 per share for the acquisition of KLX, most of which is being purchased with cash.
Although Boeing has acquired companies in the past, this is one of the aerospace manufacturers biggest acquisitions. In fact, it's the single largest acquisition of Boeing's since Muilenburg took over as CEO.
KLX is a relatively new company that emerged in 2014 out of B/E Aerospace. Last year, 90% of the company's revenue came from aerospace component sales. Statistics show that the KLX operated in more than a dozen countries throughout the world with an estimated 2,000 employees.
Even with this acquisition, Boeing's core airline manufacturing services won't be going away anytime soon. Boeing will continue to manufacture and sell airliners just as it has in the past. The only difference is that it now access to the resources of KLX, which includes a vast array of aerospace components. This acquisition shows Boeing's interest in increasing its market share of aerospace components.