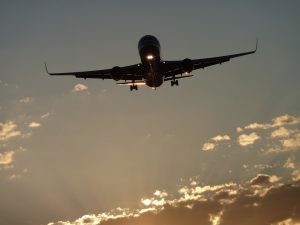 Boeing has signed a $1.3 billion contract to deliver four 777 jets to Ethiopian Airlines. The two companies made the announcement during the Dubai Air Show. Held twice a year in the country of its namesake, the Dubai Air Show is one of the biggest platforms for airlines and aerospace manufacturers. This year, organizers expect 9% more visitors than in 2005, attesting to its popularity.
Boeing was a clear winner at the Dubai Air Show, however, as it walked away with a $1.3 billion contact with Ethiopia Airlines. The contract requires Boeing to deliver four of its 777 jets, each of which comes with a list price of approximately $325.7 million. It's important to note, however, that Boeing and Ethiopian Airlines may have negotiated a better deal — a common agreement between airliners and manufacturers.
Originally introduced June 7, 1995, the Boeing 777 is a long-range wide-body jet with twin engines. With a seating capacity of 314 to 396 passengers, it's the world's largest twin-engine jet. Additionally, it also has one of the largest ranges at 5,240 to 8,555 nautical miles. For these reasons and others, it should come as no surprise to learn that the 777 is one Boeing's best-selling jets. According to the company's own reports, Boeing has some more than 1,500 777 units — a number that's about to get even bigger thanks to its recent deal with Ethiopian.
Granted, the $1.3 billion contrast only calls for four 777 jets, but that's still additional revenue for Boeing while signaling strong demand for its 777 jet.
Founded December 21, 1945, Ethiopian Airlines is the largest airline of Ethiopia. It's been a member of the International Air Transportation Association (IATA) since the late 1950s.  It's also one of the fastest growing companies in the airline industry as well as the largest airline in Africa.
Of course, this wasn't the only deal that went down at the Dubai Air Show. In addition to the $1.3 billion contact with Ethiopian, Boeing also scored a $15.1 billion for 40 787-10 aircraft. Dubbed the "Dreamliner," the 878 is a long-haul mid-size wide-body jet with twin engines. It seats between 242 and 335 passengers and has three different class configurations. One of the key selling points of the 787-10 is its fuel efficiency. When compared to the Boeing 767, the 787 Dreamliner is approximately 20% more fuel efficient. As of October 2017, Boeing has produced 613 777 units, each of which comes with a price tag of approximately $224.6 million.
The Dubai Air Show is still going on, so there will probably be other deals taking place. Boeing, however, has stood out thanks to its recent contracts mentioned here.