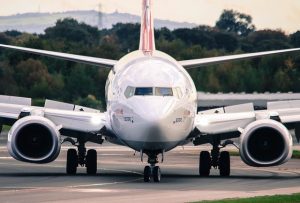 The once-troubled Boeing 737 jet may soon regain its wings. Earlier this month, the U.S. Federal Aviation Administration (FAA) announced that it had given Boeing the green light to conduct a certification test flight for the jet. Assuming the test flight is successful, the 737 will be one step closer to regaining its wings.
Designed and manufactured by the American aerospace company Boeing, the 737 is a narrow-body jet that's been around since the 1960s. Statistics show Boeing has delivered over 10,000 737s to airlines and customers throughout the world.
Boeing has made several variations of the 737, the most recent being the 737 MAX. The fourth generation of the 737 series, the 737 MAX is the largest 737. Under the MAX series, Boeing also developed the 737 MAX 7 and the 737 MAX 8.
Of course, the 737 has been prone to mechanical problems, some of which are believed to have contributed in accidents. In response to two crashes in 2019, the FAA and other aviation authorities temporarily grounded the 737. In December 2018, Boeing officially announced that it was suspending production of the 737 until further notice.
Being that the 737 has been one of Boeing's top-selling jets, it shouldn't come as a surprise to learn that the American aerospace company isn't giving up on it. Boeing is still working around the clock to get the 737 back in the air. For airlines to use the jet again, though, Boeing must meet the FAA's requirements, which includes re-certification.
So, when exactly will the FAA certify the 737? According to a spokesperson, the FAA is currently focused on the certification test flight, which is just part of several requirements the jet must meet. Boeing has actually already passed two of the five main requirements for re-certification. The certification test flight is the third major requirement.
"Once we get past the certification flight, and the data that comes out of the certification flight, the steps from there on … are more predictable, in terms of they're just fewer variables," said the FAA's Stephen Dickson. "But we've got to get to those points before we're willing to predict anything."
If Boeing successfully completes the certification test flight, it will be one step closer to getting the 737 back in the air. It's unknown when the 737 will regain its wings, but some experts predict it could happen within the next two or three years. Until that happens, Boeing will continue to work closely with the FAA to meet the organization's safety requirements.