---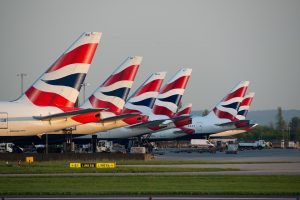 American aerospace manufacturer Boeing has partnered with Embraer to launch a $4.75 billion joint venture. Under this new partnership, Embraer will implement many of Boeing's processes, including manufacturing, maintenance and service options, to develop new products. It's important to note that Boeing will own 80% of the joint venture, while Embraer will only the remaining 20%.
As explained by the Chicago Tribune, the two aerospace manufacturing companies have plenty of work ahead now that the joint venture is officially up and running. For starters, Boeing and Embraer must choose a name for the new venture. While that may sound simple enough, most marketing professionals will agree that a name is one of the most important elements of a new business — and aerospace businesses are no exception.
In addition to choosing a name, Boeing and Embraer must also seek approval from government regulators in the countries where they plan to manufacture and sell their products. When speaking about the partnership, Dennis Muilenburg said that it will offer "significant value" to the customers, workers and shareholders of Boeing and Embraer.
"By forging this strategic partnership, we will be ideally positioned to generate significant value for both companies' customers, employees and shareholders – and for Brazil and the United States," said Boeing's Dennis Muilenburg. "This important partnership clearly aligns with Boeing's long-term strategy of investing in organic growth and returning value to shareholders, complemented by strategic arrangements that enhance and accelerate our growth plans."
Of course, the partnership between Boeing and Embraer shouldn't come as a surprise to anyone who keeps up news and current events in the aerospace manufacturing sector. The two companies have been talking about forming a partnership for more than a decade. In recent months, however, these discussions have picked up momentum in the wake of Airbus' newfound success. Recently, Airbus — a competitor of Boeing and Embraer — announced plans to acquire Canada's C Series Bombardier. While details of this acquisition remain sparse, Airbus will likely add the C Series Bombardier to its fleet of narrow-body, twin-engine commercial airliners.
Analysts believe that Boeing and Embraer's partnership is a direct response to Airbus' increasing market presence. With Boeing being the top-ranked aerospace manufacturing company and Embraer being the third-ranked company, the newly formed partnership is poised to shake up the aerospace market. However, there's no official dates set for the companies' joint venture, so it make take several months, a year or even longer until Boeing and Embraer actually create something together.