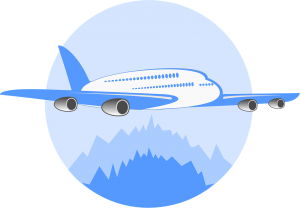 The concept of flying taxis has been presented in countless science-fiction movies and novels, but Boeing is one step closer to turning this bold idea into a reality. Earlier this month, the aerospace manufacturing giant announced that it had successfully completed the first test flight of its autonomous passenger air vehicle (PAV). While still in the early stages of development, Boeing hopes to one day to create a small, pilotless airplane that can be used to transport passengers to their intended destination.
In a press release, Boeing said that a prototype of its PAV took off from a private airfield in Virginia on Jan. 22. This wasn't just an ordinary airplane, however. At 30 feet long and 28 feet wide, it features a boxy design that's not found in many other aircraft. The most notable feature of Boeing's PAV, however, is its pilotless operation. The PAV is designed specifically to operate without a pilot, meaning passengers can step into the PAV, choose their target destination, and sit back without worrying about handling the aircraft's controls.
If you check out Boeing's YouTube channel, you'll find a video of the company's new PAV as it takes off from an airfield in Virginia. It's pretty impressive, as the PAV features horizontal rotors resembling a military helicopter.
Of course, Boeing isn't working on the PAV project alone. The new autonomous flying taxi is a joint project on which Aurora is cooperating. Back in 2015, Aurora had designed a new drone, dubbed the Orion, that's capable of flying on a single tank of fuel for days. The Orion drone has since been labeled the world's most fuel-efficient drone, a pretty impressive accolade to say the least.
Once completed, the new PAV will be capable of transporting passengers to their intended destination without the need for a human pilot. All flight controls, including takeoff and landing, are performed autonomously by the aircraft's onboard computer. Not only does this make the PAV convenient and easy to use; it also makes it safe by eliminating the risk of human error.
"It's another first for us. Along with @AuroraFlightSci we've successfully tested our passenger air vehicle. We continue our progress towards a safe and sustainable urban mobility ecosystem," Tweeted Boeing on Jan. 23, 2019.
So, when will Boeing launch its new PAV flying taxis? Neither Boeing nor Aurora have announced an official release date for the autonomous aircraft. However, Boeing's Steve Nordlund revealed in an email that it could be ready by 2020.