---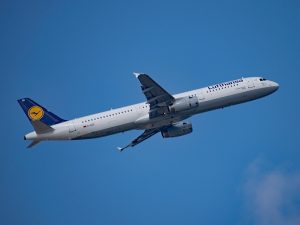 Airbus has unveiled a new twin-engine jet that's expected to rival one of the most popular commercial jets on the market: the Boeing 757. On the first day of the Paris Air Show, the European-based aerospace manufacturing company said it was developing a new long-range, wide-body airliner with two aisles. Known as the A321XL, it's become a hot topic among airlines and pilots alike, partly because of the unique benefits it offers.
The A321XL is essentially a variant of the existing Airbus A321neo. As you may know, the A31neo has been around for nearly a decade, offering a cost-efficient alternative to other mid-market jets. The A31XL, however, goes one step further by featuring several noteworthy upgrades.
For starters, the A31XL will feature a longer range than competing jets. Airbus also says that it will be 30% more fuel efficient than previous-generation jets. With fuel costs being one of the biggest expenses incurred by commercial airlines, this could make the A31XL a smart financial investment, especially for airlines that perform long-distance flights.
The A31XL's support for long-distance flights can be attributed to its fuel tank design. When speaking at the Paris Air Show, an Airbus executive said the company's new long-range jet has a permanent rear-middle fuel tank with a higher fuel capacity than previous tank designs. As a result, the A31XL has a maximum takeoff of 101 tons and a maximum flight range of 4,000 nautical miles. At 4,000 miles, this means the A31XL can fly roughly the same distance as the Airbus A321LR.
Because it has a higher maximum takeoff weight than similar long-range, mid-market jets, Airbus has redesigned the A31XL's landing gear. The new landing gear is stronger and, therefore, better equipped to support the A31XL's weight.
According to Reuters, the A321XL is expected to have a lower cabin pressure than other mid-market jets, including the Boeing 787 as well as the Airbus A350. How will this affect the jet's performance exactly? With a lower-than-average cabin pressure, there's going to be greater force placed upon the A31XL during flight. On the other hand, however, it will create a more comfortable environment for passengers.
The negative effects of altitude sickness typically occur at an altitude of 8,000 feet or higher. But the A31XL is designed to provide a cabin pressure that's roughly the equivalent of 6,000 feet, which should translate into a more comfortable and enjoyable flight experience for passengers.
The A31XL is expected to enter service either in 2021 or 2022.