---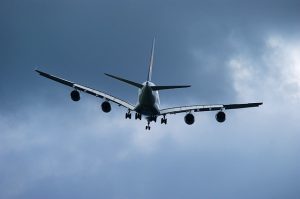 Airbus is saying "goodbye" to its line of A380 jets. Earlier this month, the European aerospace manufacturing company announced that it was retiring the iconic jumbo-sized airliner due to insufficient sales.
With certification for up to 853 passengers, the A380 is (or was) the world's largest passenger jet. Production for the A380 began in the 1990s, with Airbus hoping to capture some of Boeing's customers. Prior to the A380s, commercial airlines were generally restricted to the Boeing 747. But Airbus never experienced strong sales with the A380. Passengers responded well to Airbus's jumbo-sized jet, but for whatever reason, commercial airlines did not. After much debate, Airbus decided to pull the plug on the A380 project, signaling the beginning of the end for the world's largest passenger jet.
On Valentine's Day, Airbus shocked the aviation industry when it announced plans to retire the A380. Reports indicate that Emirates, one of Airbus's top customers, canceled a relatively large order shortly before Airbus's announcement. Emirates had originally ordered 39 A380 jets. However, the commercial airliner later changed its order to the A330-900s. Airbus is still planning to build 17 additional A380s for a couple of its existing customers, but once those jets have rolled out of the manufacturing facility, Airbus will no longer produce the A380s.
When speaking about the A380's retirement, Airbus CEO Tom Enders explained that while his company had invested a substantial amount of time and resources into the project, it just didn't pan out. "It's a painful decision," said Airbus CEO Tom Enders when announcing the jet's retirement. "We've invested a lot of effort, a lot of resources and a lot of sweat into this aircraft."
If you're feeling nostalgic over the A380's sudden retirement, you might be surprised to learn that you own a piece of Airbus's iconic jet. Airbus has partnered with the travel retailer Aviationtag to immortalize the A380's legacy in the form of luggage tags. As the A380s make their way to the recycling facilities, they'll be broken down into parts — and some of these parts will be used to create luggage tags, which Aviationtag will sell to its customers. Specifically, the aluminum panels used in the A380s will be recycled to create luggage tags.
With Airbus retiring the A380, it will now be able to focus its efforts on other projects, including the A350. Originally proposed by Airbus in 2004, the A350 is a smaller — though still very large compared to other jets — wide-body jet that's designed to rival the Boeing 787 Dreamliner.