---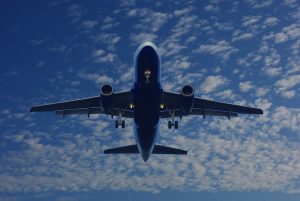 Last month, the European jet maker Airbus announced plans to revive the Bombardier C Series program. According to CNN, Boeing claimed that Bombardier had sold up to 150 units of the jet to Delta Air Lines at absurdly low prices. This prompted the U.S. Department of Commerce to place a 300% import tariff on the jet, creating a ripple effect that was felt across the U.S. borders and into Canada.
This latest acquisition will give Airbus 50.01% ownership of the Bombardier project, whereas Bombardier will own 31% and Investissement Quebec will own 19%.
With this majority share comes greater control over the project. So, what's next for Airbus and the Bombardier? Airbus says it will create a second assembly line for the Bombardier in Alabama. Of course, Airbus already has a production plant in Alabama, which it uses to produce single-aisle jets. The new plant, however, will be larger to accommodate the massive size of the Bombardier.
This move could also have a positive impact for airlines operating in the United States. Since Airbus will be producing the Bombardier in Alabama, it's safe to assume the company will try to sell them to U.S. carriers, including JetBlue Airways and Spirit Airlines, both of which have expressed interest in the Bombardier.
However, some analysts are skeptical about Airbus' intentions for building the Bombardier in the United States. With the Department of Commerce placing a 300% import tariff on the jet, some believe Airbus' decision to build it stateside is simply to avoid paying the tariff. Airbus has since responded to these allegations, saying they are untrue.
A Boeing spokesperson issued a statement about the deal, saying it looks "questionable."This looks like a questionable deal between two heavily state-subsidized competitors to skirt the recent findings of the U.S. government. Our position remains that everyone should play by the same rules for free and fair trade to work," said a Boeing spokesman.
Although it's expected to produce the jet, Airbus says it's not planning to make any new investments in the Bombardier. Bombardier will have, however, receive access to Airbus' resources. This will presumably help the company sell its jet, both here in the United States and abroad.
There's still no word on when exactly Airbus' new production facility for the Bombardier will open. However, analysts are predicting the facility to be operational within the next 1 to 2 years.