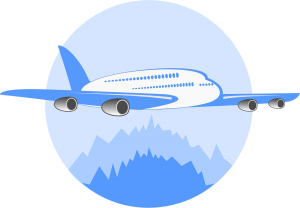 Amidst recent news of the A30's cancellation, Airbus still going strong in the commercial aerospace industry. When speaking to the press during the company's annual news conference, Airbus said that it plans to sell 90 additional aircraft units in 2019 than it did in 2018.
In 2018, Airbus sold 800 aircraft units. And while we're only a few months into 2019, the company says it expects to 890 aircraft units by the end of the year.
When speaking about the forecast, Airbus CEO Tom Enders explained that the company encountered numerous challenges last year, though it was able to endure by fulfilling orders. And now that Airbus has a backlog of approximately 7,600 orders, it's working to scale production in 2019.
"Though 2018 had plenty of challenges for us, we delivered on our commitments with record profitability thanks to a strong operational performance, particularly in Q4. With an order backlog of around 7,600 aircraft, we intend to ramp-up aircraft production even further," said Airbus CEO Tom Enders in a statement to the press.
Perhaps the biggest news relating to Airbus in recent months in the company's decision to stop producing and selling the A380. The A380, of course, is Airbus's massive wide-body aircraft. With a wingspan of over 261 feet and a length of 238 feet, it's the largest passenger airplane in the world. Airbus launched the A380 project to compete with Boeing's 747. At a cost of nearly a half-billion dollars per unit, though, the A380 isn't cheap, which has discouraged some airlines from buying and using it in their fleet.
Due to sluggish sales, Airbus announced on Feb. 14, 2019 that it was cancelling the A380. The company says it will continue to offer maintenance and support on existing A380s already purchased by airlines, but it won't produce any new A380s going forward. Instead, Airbus will focus its production operations on other, smaller aircraft.
Known as the European Aeronautic Defence and Space Company (EADS) from 2000 to 2014, Airbus is a Netherlands-based aerospace manufacturing company that designs, produces and sells aircraft and related aerospace products to customers throughout the world. Airbus operates with three main branches: commercial aircraft, defense and space, and helicopters. Of those three branches, Airbus has strongest market presence with its helicopters. However, the company still maintains a strong footing in the commercial aircraft market. Even with recent news of Airbus's plans to scrap the A380 project, it's still expecting to sell 90 additional aircraft units in 2019 than it did in 2018.