---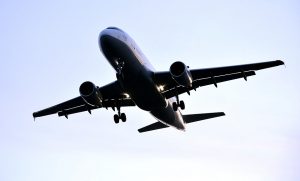 European airplane maker Airbus has completed the production for its first manufacturing facility in China.
As explained by Reuters, the new facility is expected to manufacture Airbus A330 jets, which are medium- to long-range twin-engine airplanes. The A330 has origins dating as far back as the mid-1970s, during which Airbus created a mock design based on its existing A300. However, it wasn't until 1992 when the first Airbus A330 jet rolled out of the factory. Since then, more than 1,300 have been produced, with an average cost of $233 million per unit.
So, why is Airbus opening a new A330 manufacturing facility in China? Analysts believe this move is being done to increase Airbus' presence in the Chinese market. This, of course, would help Airbus gain momentum in one of the world's biggest aviation markets. Statistics show that China's aviation industry is growing at a rate of 15% per year. This isn't a trend that's expected to fade any time soon, either. On the contrary, as China's population and economy grows, so will its need for airplanes — and Airbus wants to be there to fill this void.
Airbus further explains by saying that China will need roughly 6,000 new airplanes over the next two decades. This growth is largely attributed to an increased amount of Chinese traffic abroad, which is increasing at 14% per year, according to Airbus China President Mr. Eric Chen.
Airbus has already experienced success in growing its market share over the past decade, making it a direct rival with Boeing. However, Boeing isn't raising the white flag, nor does it plan to forfeit the Chinese market. On the contrary, Boeing has announced plans to open its own manufacturing facility for the B737 in the eastern part of China. While there's no specific time frame announced for Boeing's new manufacturing facility, the company says it will likely occur some time next year. Commercial Aircraft Corp of China Ltd is expected to work with Boeing to produce and open the new facility.
When speaking about the new facility, Mr. Fabrice Bregier said its opening marks a new milestone for Airbus' global presence. "The inauguration of our (centre) in Tianjin, together with the first of many deliveries, marks a new milestone for Airbus' international footprint," said Mr. Fabrice Bregier, Airbus chief operating office.
Some of the operators for the Airbus A330 and its respective variants include Turkish Airlines, Air China, China Eastern Airlines, Delta Airlines and several other, smaller operators.