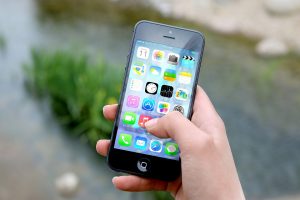 Airbus has launched a new augmented reality (AR) app for Apple iOS devices. Dubbed the iflyA380 app, it's an extension of the airplane manufacturer's website that allows passengers to book flights featuring its massive double-decker A380 superjumbo jet.
Introduced October 2007 with Singapore Airlines, the A380 currently ranks as the world's largest passenger airliner. It's so large, in fact, that many airports were forced to modify their facilities to accommodate it. So, just how big is the Airbus A380? Its upper deck is the same length of the fuselage and has a width equal to that of a wide-body aircraft. It has about 550 square meters of cabin space, which is roughly 40% more than the Boeing 747-8. Furthermore, the three-class configuration provides seating for up to 525 passengers. In the all-economy class configuration, however, it supports up to 853 passengers.
Because of its large size, the A380 has become a popular choice among seasoned travelers. And now, travelers can find airlines flying the A380 more easily thanks to the new iflyA380 app released by Airbus. Of course, another way to find out which airlines fly the A380 is to contact the airlines' customer service, but doing so is tedious and time consuming. The new iflyA380 app streamlines the process by revealing exactly which airlines fly the double-decker jet.
In addition to finding airlines that fly the A380, however, the new iflyA380 app allows users to take virtual cabin tours. Using the app, for instance, passengers can place themselves inside the cabin of an Airbus A380, walking through the aisles while viewing its massive interior. The iflyA380 app is the perfect marketing tool in this regard, as passengers can tour the interior of Airbus' double-decker jet from the comfort of their iPhone or iPad.
When speaking about its iflyA380 app, Airbus' Marc Fontaine explained that it's a new step towards providing consumers with better digital services.
"Response to the iflyA380.com website has been fantastic." says Marc Fontaine, Airbus Digital Transformation Officer. "The iflyA380 app is a new step for Airbus towards offering digital services that directly benefit consumers and allow them to design their own experiences."
It's important to note that iflyA380 app is currently only available for iOS devices. Give the sheer popularity for Android devices, it's safe to assume that Airbus will release an Android version in the near future. Until then, however, users are limited to the iOS app.