---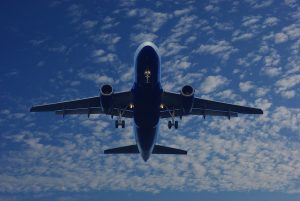 An Airbus A350-900ULR is preparing to enter service. But this isn't just an ordinary flight route. Reports show that Airbus' Ultra Long Range airliner will travel the longest distance ever flown by a commercial jet during a nonstop flight.
Although no official date has been announced, Airbus says its new Ultra Long Range A350-900ULR will enter service sometime before the end of the year. The new jet has been purchased by Singapore Airlines, which plans to use it for nonstop flights between Singapore and New York. Of course, traveling from Singapore to New York in a single flight is no easy feat.  It's more than 9,500 miles, with an expected flight time of nearly 20 hours. Nonetheless, the Airbus A350-900ULR is the perfect airline for the job. And once it accomplishes the first flight, it will set a new record for the world's longest nonstop commercial flight.
The Airbus A350-900ULR is still a relatively new jet. Airbus performed the first test flight back in April, 2018, during which it flew a five-hour trip over Europe.
With a flight time of 20 hours, there's some concern that passengers may feel crammed or otherwise uncomfortable aboard the A350-900ULR during its Singapore-New York flight. However, Airbus has taken measures to create an ultra-comfortable environment for passengers. For starters, the A350-900ULR has been designed with a composite fuselage consisting of carbon fiber instead of aluminum. There are also no missing windows. Airbus says that when a passenger buys a window seat ticket, he or she will be sitting next to a window. Furthermore, Airbus has redesigned the climate-control system on the A350-900ULR to be quieter and draft free.
So, how is Airbus' new A350-900ULR able to fly such long distances without the need for refueling or otherwise stopping? In a press release, Airbus explained that it has a modified fuel system that expands its fuel carrying capacity by a staggering 24,000 litres.
"The aircraft will then embark on a short flight test programme to certify the changes over the standard A350-900 that will bring the additional range capability. These include a modified fuel system that increases fuel carrying capacity by 24,000 litres, without the need for additional fuel tanks. The test phase will also measure enhanced performance derived from aerodynamic improvements, including extended winglets," wrote Airbus in a press release.
Singapore Airlines has ordered 67 A350-900s from Airbus, seven of which are the A350-900ULR Ultra Long Range models. Airbus says its delivered 21 of the purchased airliners.