---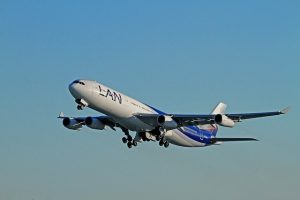 Have you heard of the A318? Designed and manufactured by Airbus, it's a narrow-body airliner. The A318 is part of Airbus' A320 family. It's used in the fleets of dozens of commercial airlines, both in the United States and abroad. This post reveals five fun facts about the A318, some of which may surprise you.
#1) Smallest Variant of the A320
While the A320 family encompasses over a half-dozen variants, the smallest is the A318. It has a wingspan of just 111 feet and 11 inches. In terms of height, the A318 measures just a little over 41 feet tall. Regardless, the A318 is the smallest variant of the A320. It's smaller than the A319, A320, A320E and A321.
#2) No Reported Accidents
The A318 has an excellent safety record. Since being introduced in 2003 with Frontier Airlines, there have been no reported accidents involving the A318. With no reported accidents, passengers can rest assured knowing that the A318 is safe.
#3) Designed for Short-Distance Flights
Airbus designed the A318 primarily for short-distance flights. It has a maximum range of 3,100 nautical miles, making it somewhat restrictive for long-distance flights. Nonetheless, the A318 is still more than capable of performing short-distance flights. It supports up to 132 passengers and has a maximum range of 3,100 nautical miles.
#4) Fly-By-Wire Controls
Like many other variants of the A320 family, the A318 features fly-by-wire controls. What are fly-by-wire controls exactly? They are electronic controls that feature a digital display interface. In the past, pilots were required to manual controls with mechanical knobs and buttons. Airbus pioneered fly-by-wire controls with its A320 family. Since then, more and more airplanes have transitioned away from manual controls. The A318 is one of several airplanes that feature fly-by-wire controls. Many airplanes still contain manual controls as a backup solution, but the primary method by which pilots control them is with fly-by-wire controls.
#5) Available in an Elite Version
The A318 is available in a standard version as well as an elite version. The A318 Elite was announced in November 2005. It features many of the same design specifications as the standard version but with a few nuances. For starters, the A318 Elite has a longer range. While the standard A318 has a maximum range of 3,100 nautical miles, the A318 Elite has a maximum range of 4,000 nautical miles. The A318 Elite is also available in two cabin layouts. The cabin layouts offer different passenger capacities.