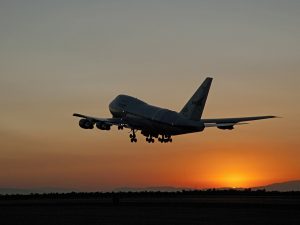 Boeing is making the final touches on its latest jetliner, the 737 MAX. With the first delivery scheduled later this year to Southwest Airlines, the 737 MAX is already out of the "prototype" stage. In fact, Boeing has already sold more than 3,600 units since December 31, 2016, attesting to the new plane's popularity. So, what is the 737 MAX exactly?
The 737 MAX is a massive 220-seat airliner produced by Boeing. The initial concept for the jetliner began back in 2006, during which Boeing states that it wanted a "clean-sheet" design that would follow in the footsteps of its 787 Dreamliner. At the time, however, Boeing places the project on the backburner. And it wasn't until several years later in 2014 when Boeing announced plans to replace the 737 with a new design by 2030 — this new design would later become known as the 737 MAX.
Fast forward to August 2011, Boeing board of directors approved the 737 MAX project. According to Boeing, the new design will provide approximately 16% greater fuel efficiency than its current Airbus A320. It's even more fuel efficient than the Airbus A320neo (by 4%). Additionally, Boeing conducted its own internal studies, in which it found the 737 MAX yielded a 14% lower fuel burn than the 737NG. The fuel efficiency benefits alone is an enticing feature that's sure to generate sales for the new jetliner.
"The 737 MAX team continues to do a fantastic job getting us to these important milestones right on schedule," revealed Keith Leverkuhn, vice president and general manager of the 737 MAX program. "Our primary focus is delivering an aircraft that has the legendary reliability our 737 customers depend on, plus the optimized flexibility and range capability they desire."
Of course, Boeing isn't just making a single type of 737 MAX; it's making several. Among the known variants include the 737 MAX 7, 737 MAX 8, 737 MAX 200, 737 9, and the 747 MAX 10X. The 10X variant is probably the most impressive. It's intended to compete with the Airbus A321neo, with Boeing marketing the new jetliner to customers like Korean Air.
With more than 3,600 orders and counting, the 737 MAX is one of the fastest-selling and most popular planes in the history of Boeing — and it hasn't even been rolled out officially. Boeing is expected to ramp up production of the 737 MAX and its variants to meet these orders, with the first jetliners rolling out of the factory later this year.