About Us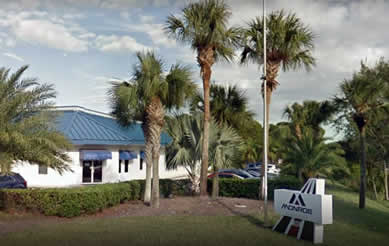 Monroe is a ISO 9001:2015 & AS9100D certified global industrial manufacturing company offering a broad product-line and has a diverse customer base of manufacturers, distributors and catalog-houses across several vertical markets including aerospace/defense, automotive, medical, transportation and many more. Monroe has a rich history dating back to the 1920s and Otto Siewek's role in developing "tooling components", which helped standardized mass production of automobiles.
Monroe Aerospace is a stocking distributor of Aerospace and Mil-Spec hardware. We have an extensive inventory of "AN", "MS" and "NAS" fasteners, electrical components, O'Rings, and one of the largest inventories of Cherry Rivets, Hi-Loks, Camloc and fasteners in the United States. Our inventory has expanded to include bearings, lighting, Tempo paints, hoses, and tooling. Every part that we sell is in Factory new (FN) condition and we provide our company's certificate of conformance for all parts on every order.
Our Monroe Aerospace catalog is the most comprehensive aviation hardware catalog in the industry. It contains a wealth of technical information for both mechanics and purchasing agents. It is available online on this website for viewing or downloading to your desktop. Our pricing is extremely competitive and we have made reducing your hardware costs our top priority. We stock over 28,000 line items, buy in large quantities, receive excellent pricing and will pass those savings on to you, our customer. All orders will be packaged to meet all your specifications. There are no line minimums.
Monroe Aerospace has made a commitment to provide our customers with superior service, second to none in the industry. Our dedicated professional staff is extremely knowledgeable and will provide the highest level of competence and integrity ensuring customer satisfaction.
The importance of quality in our industry is a standard that Monroe Aerospace puts into every aspect of our business and we want to assure you that manufacturer's certification is available on all Mil-Spec and Aerospace hardware. We are also AS9100D & ISO 9001:2015 certified and our quality system is audited yearly by an independent accredited company sponsored by the American Society for Quality Control and the American National Standards Institute. Monroe Aerospace keeps records of all items we shipped for 10 years in the event that the FAA requires you to produce traceability and manufacturer's certification.
Our commitment to our customer is to ensure that all of your parts are delivered on-time, defect-free, are fully traceable, provide exceptional customer service and competitive prices. It is our goal to exceed your expectations. Monroe Aerospace will sincerely do whatever it takes to earn and keep your business.
Please keep Monroe Aerospace in mind the next time you have a requirement for our products. We welcome all of your inquiries. Please contact us by telephone at (800) 330-3975, fax at (321) 727-7331, or by Email at aerosales@monroeaerospace.com. We look forward to being of service to you.
Our Company
Values
Our value adds are focused on the needs of our customers. Our industrial knowledge, customer service and processes are structured to improve value.

Culture
Our company culture is created every day by the motivated, dedicated professionals who work here. We encourage a culture of individual growth.

Acquisitions
We have continued to help serve our customers by acquiring companies that complement our current product lines and increase value and industrial expertise.

Blog
We're here to keep you up-to-date with all the latest happenings at our company, our people, our products and our industry.

Quality
We are committed to improve and meet or exceed our customers' expectations and strive for continuous improvement....

Custom
Monroe provides custom manufacturing solutions & can manufacture built-to-order parts, custom products and offer a wide variety of services.