Cherry & Related Rivets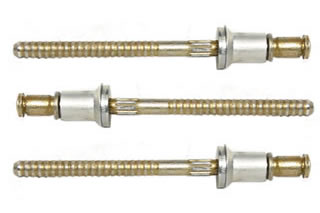 Monroe Aerospace stocks a broad range of Cherry Rivets. Cherry rivets are perfect for high vibration applications or double dimpled. Cherry rivets can be used as replacements for some solid rivets They are also suited for composites (such as fiberglass) as the rivet spreads in a way that prevents cracking of the material. For more information on rivets, see our rivet guide.
Monroe Aerospace is a stocking distributor of Aerospace and Mil-Spec hardware. We have an extensive inventory of cherry rivets. Every part that we sell is in Factory new (FN) condition and we provide our company's certificate of conformance for all parts on every order. Our cherry rivet pricing is competitive and we have made reducing your hardware costs our top priority. We stock over 28,000 line items, buy in large quantities, receive excellent pricing and will pass those savings on to you, our customer. All orders will be packaged to meet all your specifications and most orders shipped the same day.