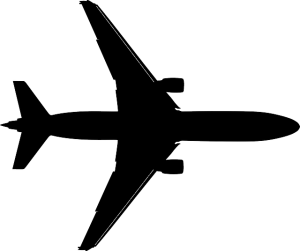 Like most aerospace manufacturing companies, Airbus has relied on traditional fuel-powered engines in its airplanes. From the A220 to the A320 families, most of Airbus's airplanes use fuel. They feature one or more jet engines that burn fuel, along with air, inside of a combustion chamber to generate propulsion. While Airbus isn't eliminating the use of fuel-powered engines, though, the European aerospace manufacturing company recently unveiled several new concepts for hydrogen-powered airplanes.
About the Hydrogen-Powered Airplanes
In September 2020, Airbus released three concepts for hydrogen-powered airplanes. None of the airplanes use fuel-powered engines. Rather, they are powered entirely by hydrogen. According to Airbus, the new hydrogen-powered airplanes could enter service as early as 2035. While that's still a ways down the road, it could signal a new era of cleaner and more efficient airplanes.
Known collectively by their codename "ZEROe," Airbus's new hydrogen-powered airplanes consist of two turbofan airplanes and a blended-wing airplane. One of the turbofan airplanes will support up to 100 passengers, whereas the other turbofan airplane will support up to 200 passengers. The blended-wing airplane, on the other hand, is arguably the most unique hydrogen-powered airplane in Airbus's ZEROe project. It features webbed wings that merge or "blend" into the body itself.
Why Airbus Wants to Build Hydrogen-Powered Airplanes
Considering that most airplanes use fuel-powered engines, you might be wondering why Airbus has its eyes set on hydrogen. Well, hydrogen doesn't create the same environmentally harmful emissions as traditional jet fuel when burned. It's considered a zero-emissions form of energy, hence the name "ZEROe." When burned, hydrogen doesn't produce emissions. Rather, it produces water vapor that dissipates in the air without creating or contributing to pollution. At the same time, hydrogen is still a very powerful source of energy.
"This is a historic moment for the commercial aviation sector as a whole and we intend to play a leading role in the most important transition this industry has ever seen. The concepts we unveil today offer the world a glimpse of our ambition to drive a bold vision for the future of zero-emission flight," said Airbus CEO Guillaume Faury in a statement.
It's important to note that Airbus has only released the concepts for its three hydrogen-powered airplanes. The European aerospace manufacturing company hasn't begun building them yet. Nonetheless, Airbus is poised to make its hydrogen-powered concepts a reality. Within the next few decades, there's a good chance you'll see them in the skies.